Discover rich cultural histories spanning from Southeast Asia to Europe with Friends of the Museums (FOM)
A volunteer, non-profit society, FOM is devoted to offering guiding services and financial support to Singapore's museums.
If you're keen to learn more about Asia's history, culture and art, they're your go-to society. FOM also provides docent training for several museums and institutes in Singapore. 
More on The Finder:
8 Interesting Museums You Never Knew Existed In Singapore
6 Tips For Buying Art Pieces In Singapore – From A Professional Art Correspondent
Drop by their free Monday Morning Lectures or Friday with Friends! (formerly Friday Evening Lectures) at the Asian Civilisations Museum, presented by experts on subjects such as art and philosophy. Read on to find out what's in store for you.
Monday Morning Lectures
1. Lost Heritage: The Sikh Legacy in Pakistan
When: 26 September
Speaker: Amardeep Singh
Led by the author of LOST HERITAGE The Sikh Legacy, this lecture explores the remnants of the Sikh heritage in Pakistan after the re-drawing of borders in 1947. 
2. The Balestiers. The First American Residents of Singapore. 
When: 3 October
Speaker: Richard Hale
Find out more about the first American residents in Singapore – The Balestiers – through the eyes of somebody who witnessed it. This lecture covers the recently discovered letters about Singaporean life that were exchanged between Maria Balestier and her sister in 1834. 
3. The Lost Tribe of Chetti Melaka – Who Are We? 
When: 10 October
Speaker: David Bok
David Bok addresses diasporic identity and heritage preservation through the perspectives of Singapore's Peranakan Indians (also known as Chetti Melaka), whose roots trace back to South Indian traders in Malacca 500 years ago. 
4. Transitions in the Craft Traditions of Tamil Nadu.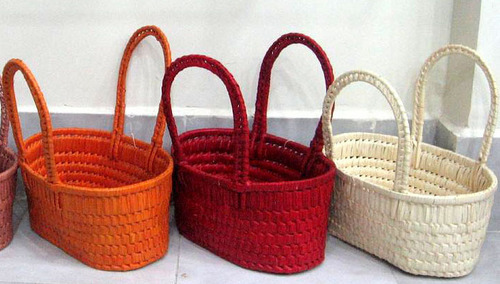 When: 17 October
Speaker: Jaya Jaitly
Presenting examples of weaving, stone work and palm-leaf basketry, this lecture explores religious and ritualistic craft-making within Tamil Nadu's temples, addressing the transformation of old traditions through time. 
5. Michelangelo Merisi da Caravaggio – Baroque Master of 'Light and Dark' 
When: 24 October
Speaker: Dr. Maren Kraemer-Dreyer
Revealing the recently discovered secrets of Caravaggio's practices, this talk focuses on the interweaving between the influential Western artist's dramatic artworks and his personal life.
Friday with Friends! Evening Lectures
6. Early empire along the maritime silk road: Sumatra, the gold island
When: 30 September
Speaker: Dr. Mai Lin Tjoa-Bonatz
Learn more about early Sumatran political systems and the maritime world. Dr. Mai Lin Tjoa-Bonatz also presents new archaeological evidence on Indonesia's last Hindu-Buddhist king Ādityavarman, who established his reign in West Sumatra during the 12-14th centuries. 
7. Tigers in Asian Art & Literature
When: 25 November
Speaker: Patricia Welch
Discover the various artistic depictions of the tiger in Asia, from a military symbol to a gullible simpleton. 
By Atifa Othman, September 2016
Related articles:
8 Places In Singapore With FREE Public Art You Never Knew Existed
10 Neighborhoods In Singapore With Beautiful Street Art And The Stories Behind Them
How Can You Train as a Volunteer Guide with Friends of Museums in Singapore?
Future World: The Best Exhibition Singapore's ArtScience Museum Has Seen Thus Far
Asian Civilisations Museum
1 Empress Place, Singapore 179555